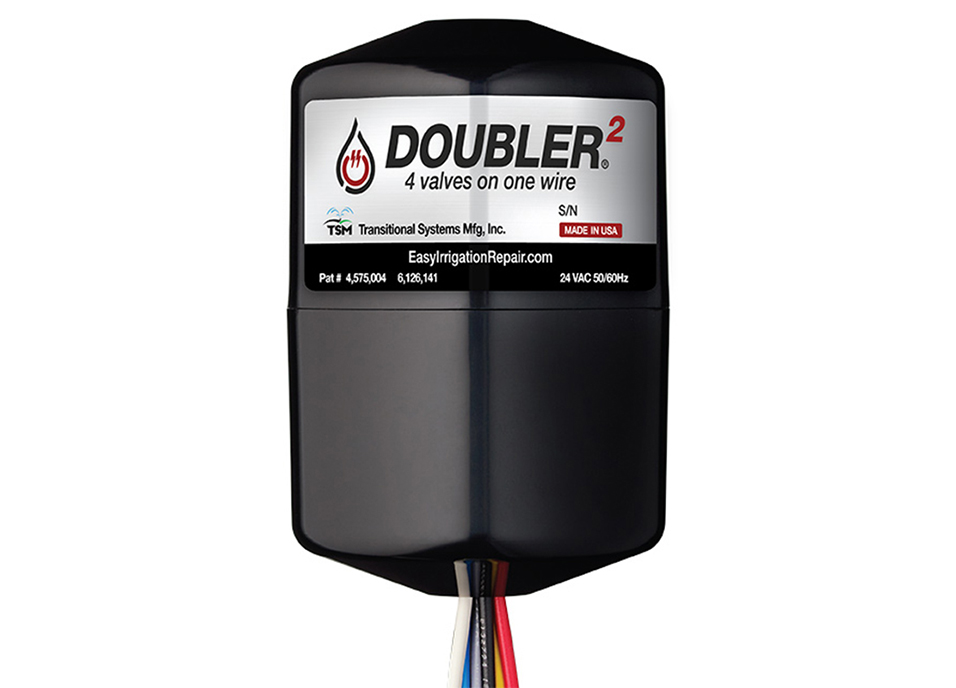 HOW IT WORKS?
Doubler2 acts as a switch allowing you to operate up to four valves on one wire.
In the valve box - Doubler2 is connected to four valves using only one hot wire and the common.
At the controller - The one hot wire is connected to four stations using jumper wires.
When the controller runs the Doubler2 stations - the valves will activate sequentially for the watering times set on those stations.
WHY YOU NEED IT?
Expand
---
Add new valves to:
Add drip lines
Add sprinkler zones
Water new landscaping
Separate watering zones
Wet and dry areas
Flower beds and lawn
Shady and sunny areas
Repair
---
Bypass broken and damaged wires caused by:
Gopher or rodent damage
Invasive tree roots
Damage from landscaping or construction
Fix low pressure areas
Lawn sprinklers not providing proper coverage
Zones not watering due to low water pressure
Multiple valves watering simultaneously
FEATURES
Easy to install and use
Waterproof
Can be installed any distance from controller
Operate up to four valves on a single hot and common wire
Compatible with all 24VAC controllers
Up to 8 amps per output to valves
Overbuilt by design for long service life
BENEFITS
Made in the USA
Built to last using the highest quality materials
No need to trench in new wire from controller to valve
One year full replacement warranty against defects
Most cost effective way to repair broken wires
Complete an all day repair in less than an hour
Quick repair prevents downtime and landscape damage
Eliminates the need to find and dig up broken wires
Free phone and online support for installation and troubleshooting
Engineered for best in class durability and longevity